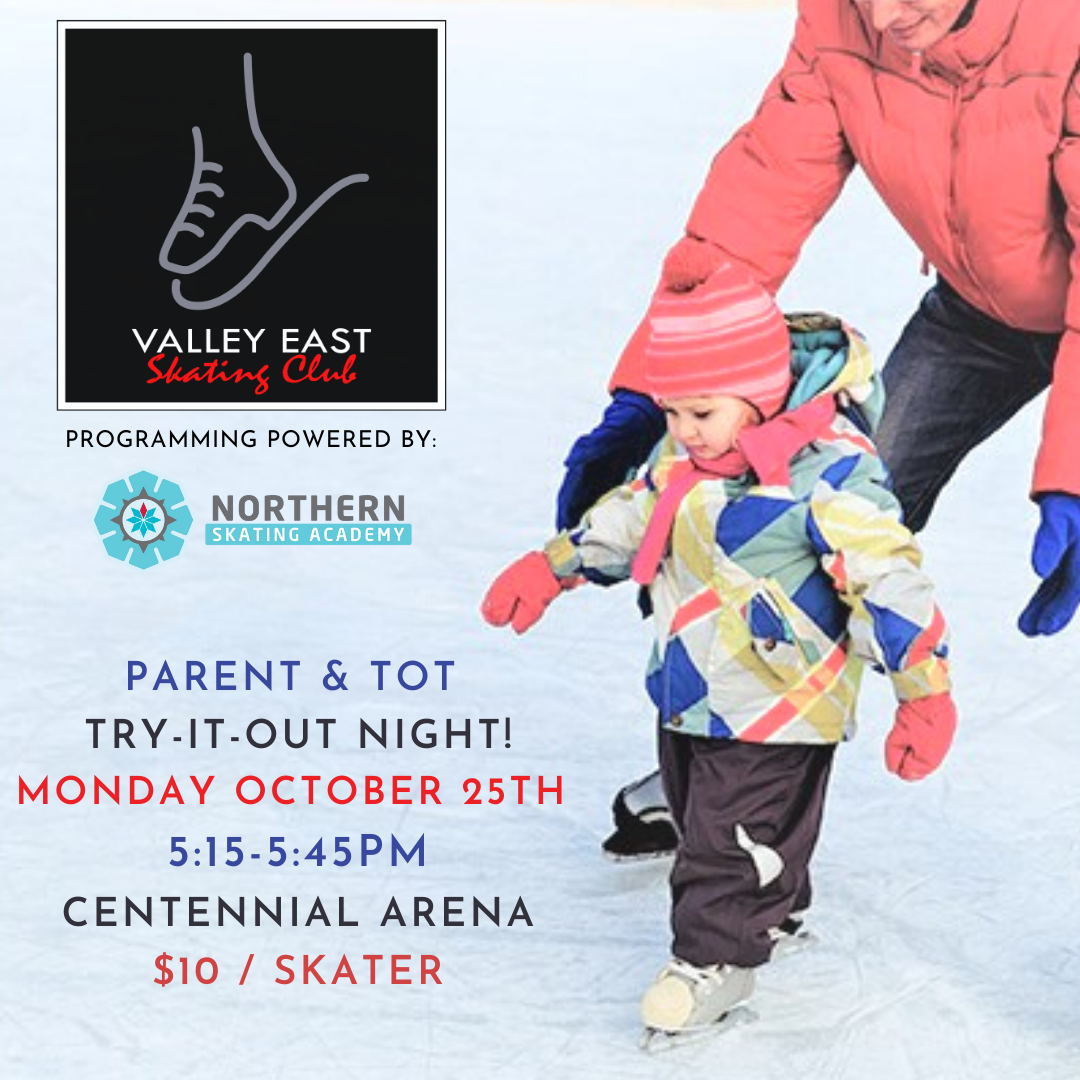 PARENT AND TOT TRY-IT OUT NIGHT
Monday October 25th 5:15-5:45pm at Centennial Arena in Hanmer!

Come on out with your skater between the ages of 2-4 to try out skating for the first time!
The session cost is $10 per skater.
All participants, including parents, must wear a CSA approved hockey helmet and skates.