2021 FALL SESSIONS
REGISTRATION IS OPEN!
If you are unsure which program to register your child in, please email us at info@vesc.ca and we can help you determine which program is best suited for your child.
Updated Vaccination requirements from the City of Greater Sudbury:
All skaters and spectators 12 and older are required to be fully vaccinated to access the arenas (two doses plus 14 days). Medical Exemptions apply.

This will be verified at the entrance of each arena by an arena/city official.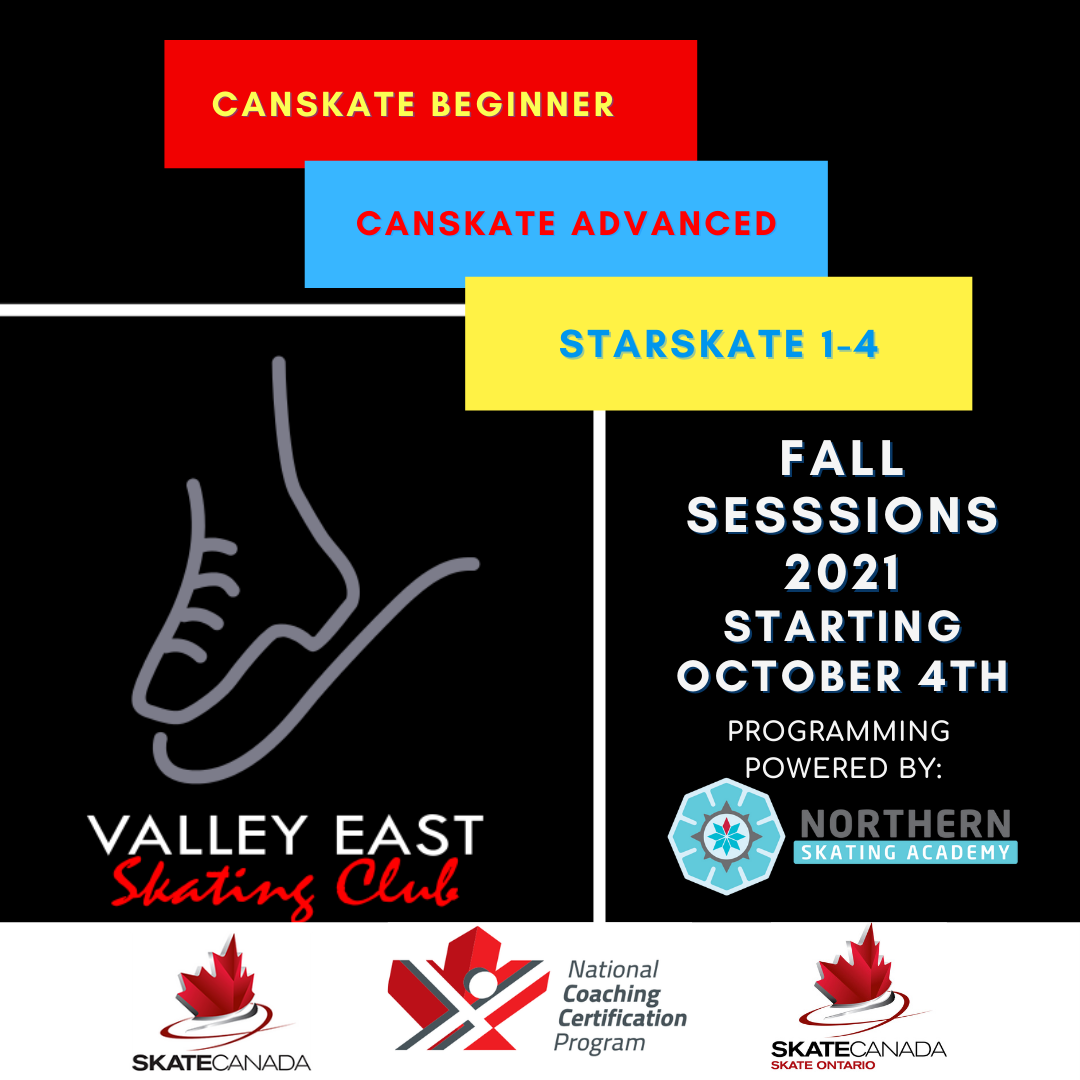 2021 PRE-SEASON ON & OFF ICE
The VESC is excited to announce our return to skating this 2021/2022 season with a pre-season on & off-ice program!
We will start with four one hour off-ice sessions on August 23rd, 26th, 30th, and September 1st from 5-6pm at the Valley Pentecostal Church. Then, there will be six "Open Ice" sessions September 13th, 16th, 20th, 23rd, 27th, and 30th from 5-6pm at Raymond Plourde Arena. Please note the six on ice sessions skaters will be asked to arrive at 4:45 for an off-ice warm up, and will be expected to stay until 6:15 for an off-ice cool down.
All programming will be powered by Northern Skating Academy. The Open ice sessions will be delivered to the VESC skaters in a station format while NSA Active for Life skaters share the ice. VESC Advanced CanSkate level skaters will be accompanied by a coach the entire session. Please e-mail info@vesc.ca regarding the eligibility of your skaters for the program, and if you are interested in further details.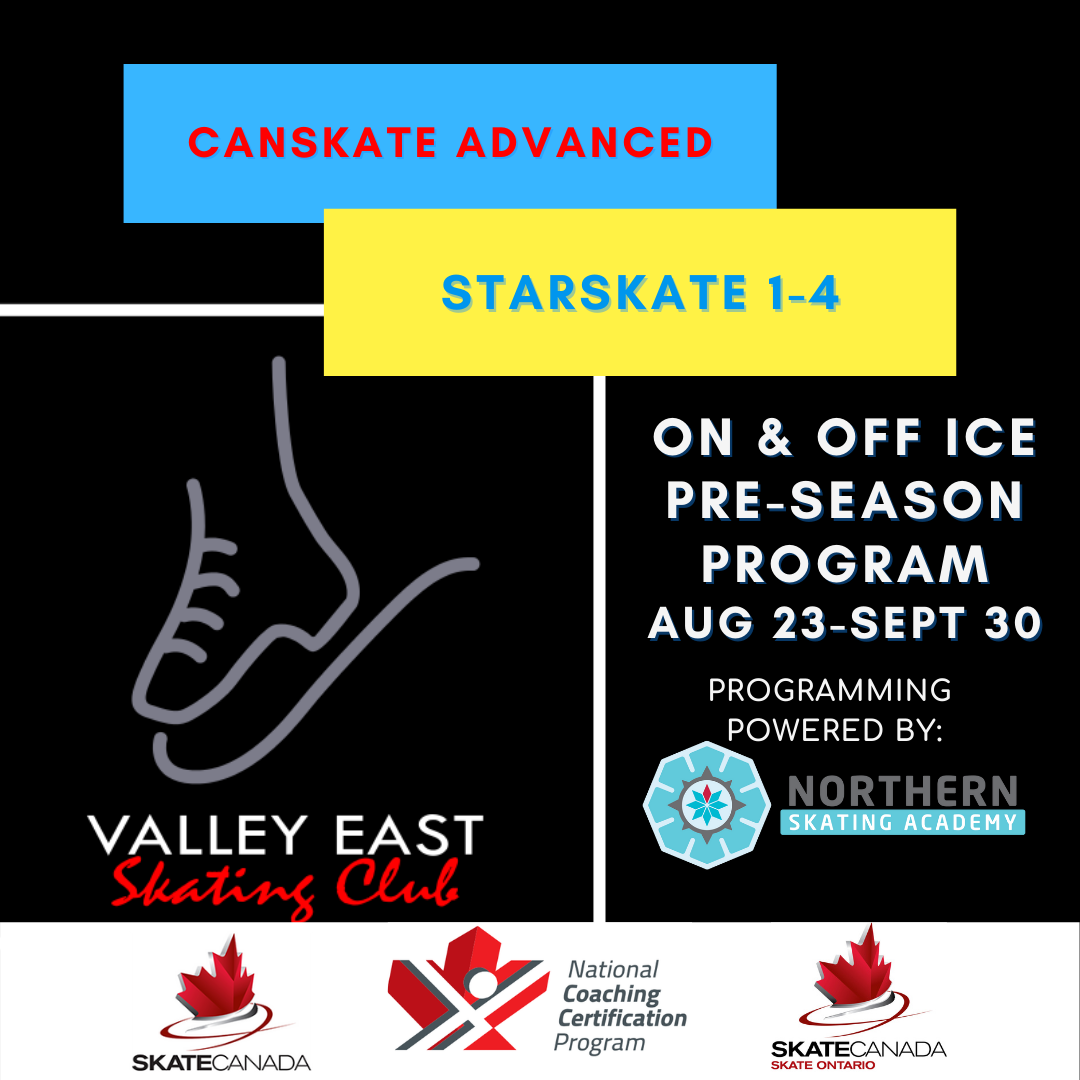 CANSKATE EXCELLENCE: SKATE ONTARIO RATING
The Valley East Skating Club is honored to receive the Skate Ontario CanSkate Excellence - Advanced Standard rating for our CanSkate Program.
Advanced Standard ⭐ means a club/school has demonstrated that their CanSkate program has exceeded all the CanSkate standard guidelines as set by Skate Canada, and has put extra effort into offering an exceptional program for their athletes.
We strive for excellence in all of our programs, and have been at the forefront of program development throughout the years. Thank you to our amazing team of CanSkate coaches, and our dedicated program assistants who make our CanSkate program the wonderful learning environment that it is! We take this opportunity to recognize the hard work and extra time that goes in to achieving excellence!
For more information about our CanSkate programming head over to our CanSkate page.