WINTER REGISTRATION IS OPEN NOVEMBER 24TH!
Registration for the 2023/2024 season is now open. Please review our registration page for registration instructions.
If you are unsure what level your skater is in, please email us at info@vesc.ca for any questions!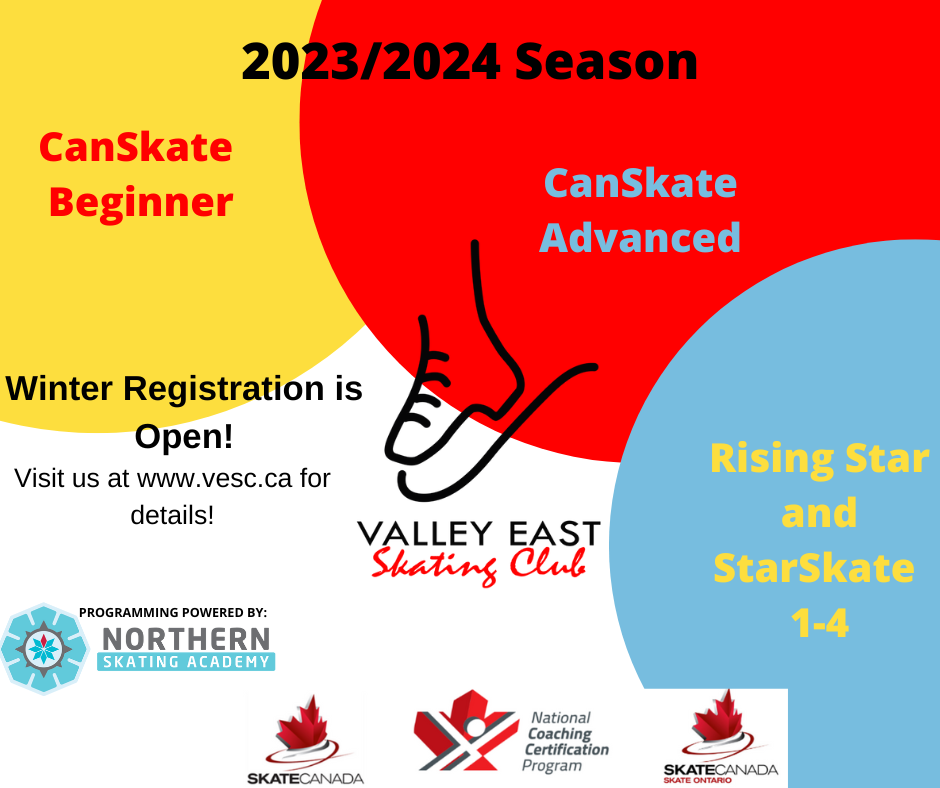 CANSKATE EXCELLENCE: SKATE ONTARIO RATING
The Valley East Skating Club is honored to receive the Skate Ontario CanSkate Excellence - Advanced Standard rating for our CanSkate Program.
Advanced Standard ⭐ means a club/school has demonstrated that their CanSkate program has exceeded all the CanSkate standard guidelines as set by Skate Canada, and has put extra effort into offering an exceptional program for their athletes.
We strive for excellence in all of our programs, and have been at the forefront of program development throughout the years. Thank you to our amazing team of CanSkate coaches, and our dedicated program assistants who make our CanSkate program the wonderful learning environment that it is! We take this opportunity to recognize the hard work and extra time that goes in to achieving excellence!
For more information about our CanSkate programming head over to our CanSkate page.